Christmas Party & New Year's Party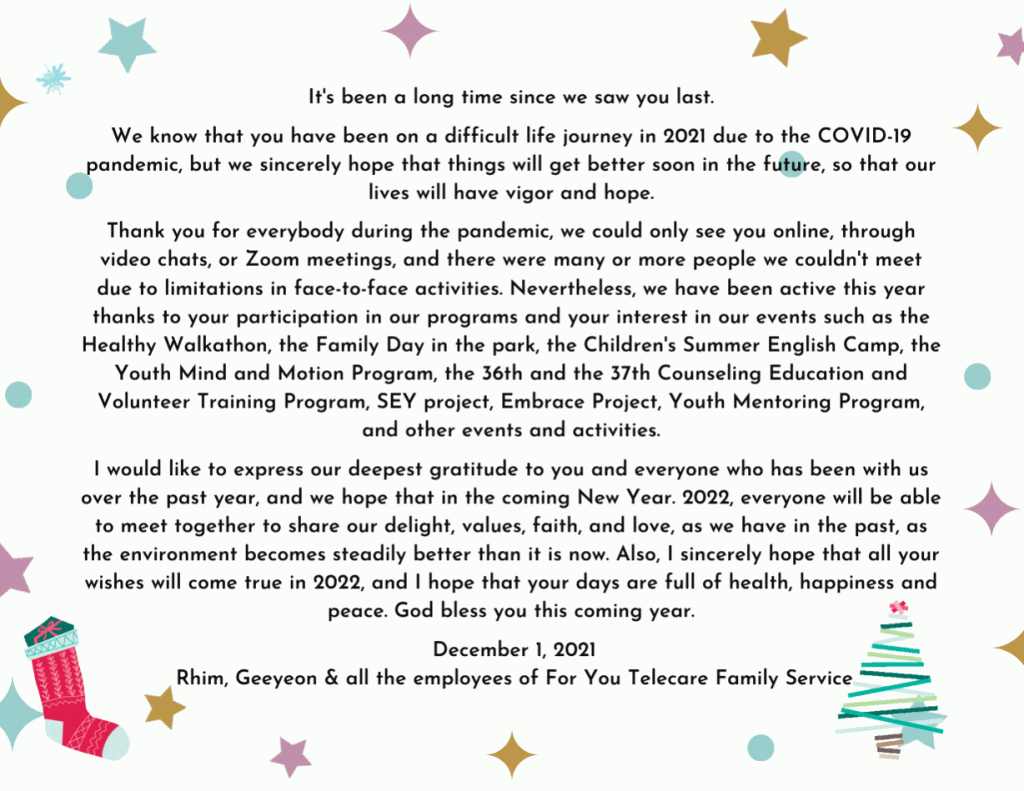 Hello, it's FUTFS.
On December 9, 2021 at 5:30 PM, we will have a Christmas and New Year's party. We plan to prepare a warm Christmas party where we can get together in 2021, which was both difficult and exhausting, to share our lives and feel the preciousness of meeting. We hope that you will make pleasant memories that bloom with laughter through delicious food and communication with precious people.
If you would like to participate, please contact us at
[email protected]
with your name and phone number. There is a limit on the number of people (max 20 people).
thank you.
Location
Hae Wa Dal (previously Seoul House BBQ)
180 Steeles Ave W, Thornhill, ON L4J 2L1
Hour
December 9, 2021 at 5:30pm
Thank you very much.