Korean Community in Toronto: From a Nigerian Perspective
The Korean culture is deeply impacted by Confucian principles and this extends not only to individual lives but also to businesses.
Confucianism supports group
harmony, respect for elders and authority, the significance of family, friendliness,
ancestors, and also tradition. The Nigerian culture on the other hand has a traditional
values system which includes respect for elders, chastity among women folk, the
quality of labour, nationalism towards one's community, courage and self-reliance.
The Korean community of Toronto origin makes up one of the largest
non-European ethnical groups in Canada. Korea is a country in East Asia and I'm
proud to be working with the Korean Canadian Community. Nigeria is a country in
West Africa and I'm proud to be a citizen. There are numerous similarities and
differences between the Koreans and Nigerians but the main difference I've seen is
the difference in the number of languages spoken in the countries.
Nigeria is a bilingual country while Korea is a monolingual country.
That is, Nigeria has multiple
languages while Korea has one language.
To be more exact, Nigeria has over 500 languages while Korea speaks the Korean language.
However, Both countries
converse in an official language which is English language. Korea is well-known for
its various and elegant traditional wear known as hanbok. While Nigerian clothing
includes Buba, Kaba, iro, gele, and iborun or ipele. Other than traditional attires, the
people also wear western attires.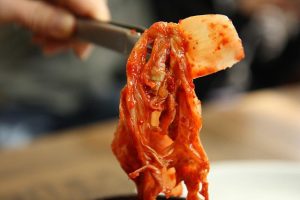 Koreans are well-known for creating food trends.
This includes Korean fried chicken, which is different from typical fried chicken.
They're also well-known for Kimchi.
Kimchi is distinct for its spicy taste, crispiness, and pungent smell.
Nigeria is known
for their colorful dishes from different ethnic groups that comprise Nigeria. Like any
other west African cuisine, it uses spices and sauces with palm oil or groundnut oil to
produce deeply flavoured sauces and soups.
The Korean Canadians contribute immensely to the Canadian economy through
different ways similar as close relations, strengthened by people-to-people ties, as
well as Canada's first and only free trade agreement in the Asia- Pacific region.
Holding an event in Canada isn't delicate for the Korean Canadian community.
Attending an event organized by the Korean Toronto community has proven to me
that the Koreans are warm, friendly, inviting, non-discriminative, and honest people.
Attending their events showed me how they interact with outsiders, their amazing
delicacies, delightful games for families and lots more. From the experience I've
gotten from attending a Korean event, I would be suitable to contribute to my
community in a positive, warm way through love, and openness.
Religion 
The majority of Canadians of Korean origin report they're either Protestant or
Catholic. At the same time, another 4 said that they were Buddhist. Nigeria on the
other hand report that they're either Islam, Christians or Catholic while there are still
a lot of people who still do the traditional way of worshipping. Nearly all Canadians of
Korean origin can carry on a discussion in at least one of the country's functionary
languages. Most can dialogue in an official language which is the English language.
Education 
People with Korean origins living in Canada are much more likely than the rest of
the population to have a university degree which isn't so different from Nigeria
because utmost have university degrees too. Canadians of Korean origin make up a
large share of all Canadians employed in operation positions.
Indeed non-Koreans like me could enjoy Korean culture through the services of
For You Telecare Family Service without visiting Korea. In particular, their Family
Funday is a hanbok contest, Taekwondo performance, or colorful Korean-oriented
events enjoyed by Koreans in Korea, in which all the conditioning are transferred to
Canada as it's in Korea, with succulent Korean refections.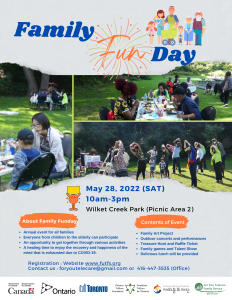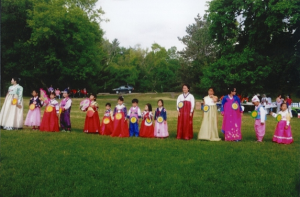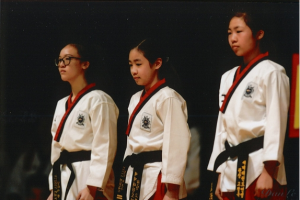 If you happen to know Korea through K-Pop, BTS, Kimchi, etc. and want to
experience Korean culture and interact with Korean and Korean-Canadians in
Toronto, I recommend For You Telecare Family Service.