5 Reasons Why Youth in Toronto Volunteer at For You Telecare Family Service
Volunteering for Youth in Toronto is an occasion for the youths to give back to the community or make a difference in the lives of the people. It's also about developing new experiences, assembling existing knowledge, and growing career chances and employment prospects. Regardless of the encouragement, what unites youth levies is that they find volunteering both gruelling and satisfying. When it comes to teenagers, volunteering can be a scary thing; they're vulnerable to a setting they aren't used to being a part of. The stylish way to overcome this is by guaranteeing that the youth volunteers feel comfortable in the terrain they'll be working in. primarily, it's judicious to match the youth with places that fit their skill set, talents, interests, and position of commitment. They'll enjoy volunteering if they are doing a commodity that they are interested in. In addition, it may be their first time volunteering so they may not know what to anticipate from their new volunteer part. It's necessary to always explain the association's programs, safety procedures, and planned schedule. This way, the youth will know what to anticipate that day, and what's anticipated of them.
Also, it encourages open communication between staff and volunteers, and is welcoming and probative of any enterprises of your youth, especially when it comes to carrying out tasks that they do not feel comfortable doing. They should be suitable to speak up about anything and at any time.
Volunteering is an occasion to meet people of the same age that partake in analogous interests. It is much more pleasurable when you are not alone, allow your youth to interact from time to time to succeed in creating the perfect volunteering terrain. Volunteering can be an amazing experience that exposes youths to new effects and introduces them to new people. As a youth, If you're looking to gain work experience, network with others, and learn further about yourself, also volunteering is the way to achieve this.
Summer is generally the stylish season to start volunteering for youths, as there are numerous openings out there, from small marketing juggernauts to monster-sized events. In this composition, we're going to talk about some important benefits you can anticipate from youth volunteer work.
Here are some reasons why youths do volunteering in Toronto:
To meet people and make new friends and cognizance.
It helps the youths to gain confidence and build their personality- regard.
It helps the youth to know further about their original communities, as well as the association they're volunteering for.
It gives the youths a chance to try out new things and that may lead to a new career.
It helps the youths to gain volunteering hours and accreditation.
It helps the youths to gain new proficiency, knowledge, and experience.
It helps the youths feel valued, accepted and part of a company.
It helps the youths make their resume and also increases their employment prospects.
It's a chance for the youths to help and give back to the terrain.
It allows youths to connect with other people effectively- Volunteering can be a great networking tool for youths in Toronto because it helps them connect with new people, expand their network cycle, and enhance their social experience as well.
It helps the youths to gain professional training- volunteering work is typically unpaid but that doesn't mean that the job you'll be doing is veritably introductory or unskillful. Some of the openings indeed bear training sessions where you get a chance to learn by rehearsing.
Develop Time Management Skills- Volunteering isn't generally a full-time exertion. Balancing academy, work, home and volunteering at the same time can be gruelling but it's a great way to develop time management experience.
Volunteering as a youth is a useful cerebral enhancer, as it can help palliate tedium and depression.
Volunteering as a youth comes with great rates and skills, but sometimes you come across someone who's the perfect fit for the part you have and who continues to wow you time and time again. Someone you admit and appreciate as being a fantastic volunteer. So what are the qualities of being a great volunteer?
These are some qualities:
1.
Enthusiasm
Volunteers who are enthusiastic and positive about their tasks and responsibility is frequently a pleasure to work with. We all know most places have an unglamorous side to them, whether it's lugging boxes at an event or drawing up after five-time-pasts at an after-academy program. A great volunteer will have the same enthusiasm whether they're doing their favourite part of the position, or a task that's a little mundane.
2.
Initiative
A great volunteer will make an expenditure to know their part and liabilities well, and won't vacillate to go a step beyond what the position entails while esteeming boundaries, protocol and the prospects of the association. They'll proactively seek ways to ameliorate their work, apply their strengths to the tasks and work on their sins. They may indeed go a step further and make innovative suggestions for changes that will ameliorate how your association works.
3.
Professionalism
Volunteers are frequently representatives of your association and to external stakeholders like service users, they may assume a volunteer is a member of staff when they see them in a position of authority. That's why it's always great to find one who really understands professionalism; everything from a suitable dress code to an applicable demeanour.
4.
Trustability
An exceptional volunteer will honour the significance of trust and trustability and will make an effort to turn up when they should and be on time. Of course, life happens, and they may sometimes have to cancel, but if they do, they'll let you know with as important notice as possible. In short, you'll no way question their commitment to the part!
Volunteering can be all those effects and further. In Canadian society, it's a common way to expand your life experience while helping others.
There are a lot of places where youths can volunteer in Canada, but a lot of them give only volunteer hours. On the other hand, For You Telecare Family Service is an organization that provides counselling and education for Korean-Canadian and Canadians in Toronto for youth, adults, and seniors. It is a non-government organization that does volunteer for youths and at the completion of the program, volunteer hours, certification and even reference letters are given to the students. They offer various volunteer program, for example, The Mind and body motion program is a youth summer program designed to educate and empower youth through various volunteer programs, and upon completion, 50 volunteer hours are given. The ENE project allows youths to express themselves through volunteering in various program, and upon completion of this ENE project, 20 hours of volunteer hours are given and also a certificate of completion. Sometimes, a letter of reference is given to an organization in which the youths are seeking employment for them to have completed the program and did exceedingly well.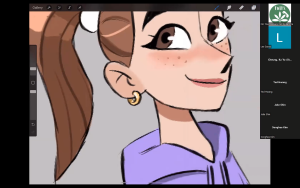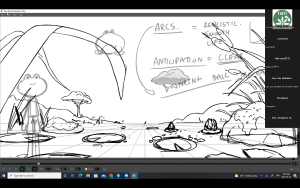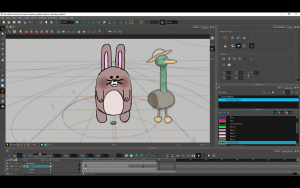 (
Figure 1.
"The ENE Project: Expressive Art Workshop through Computation Animation" was one of the programs that had a huge number of volunteers participated and as a result, they received 20 hours of volunteer hours, and learned a lot of art and design knowledge through participating in the workshop, created a portfolio to submit to their university for the enrollment or a school using Adobe ProCreate and Toon Boom Harmony softwares, and lastly received a prize as well through the animation contests, etc.)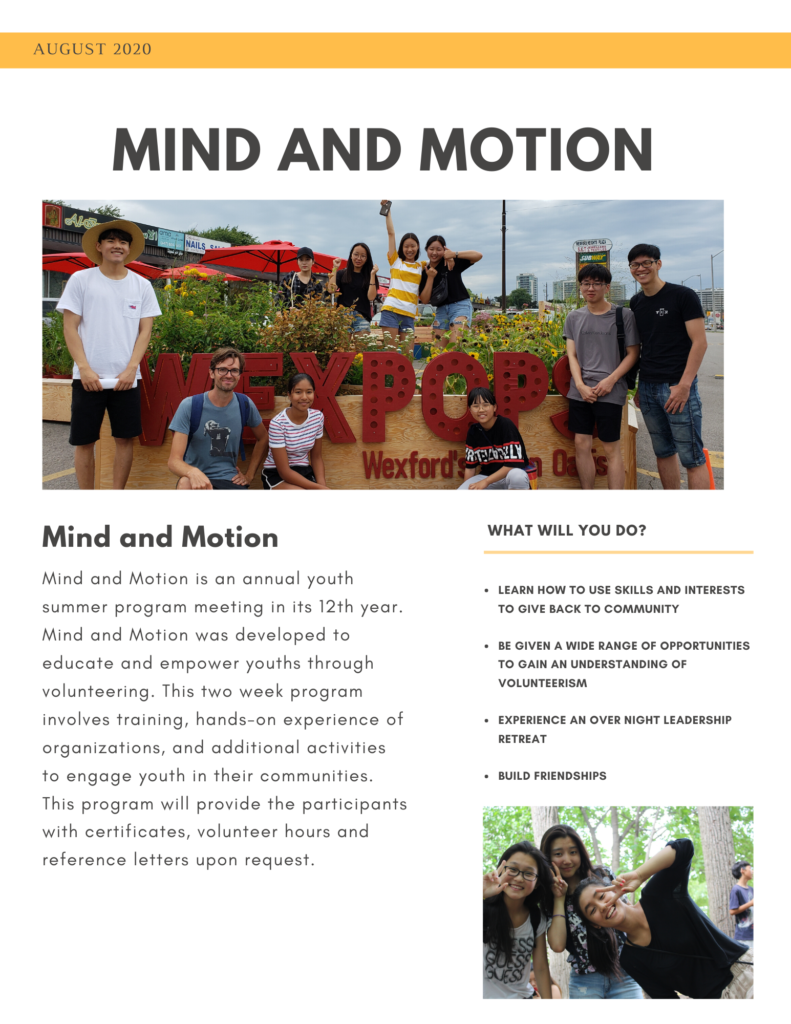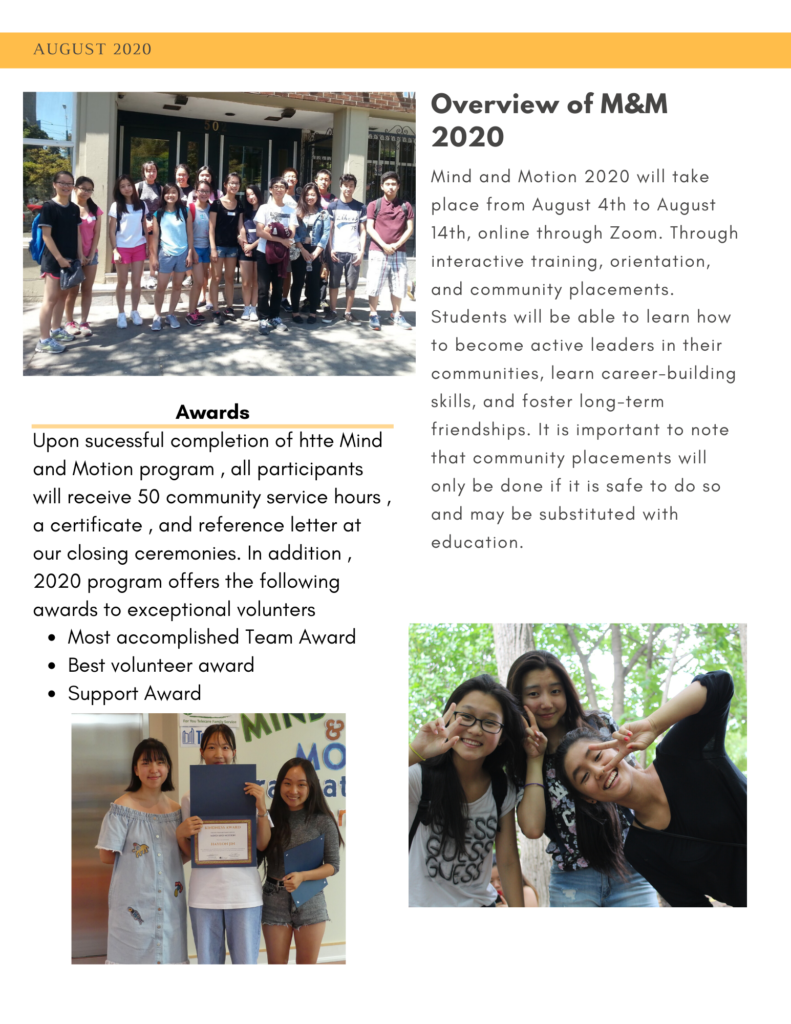 (
Figure 2.
"Mind & Motion" is another popular FUTFS program that lots of youth in Toronto volunteers every years from August 2th to August 12th. This youth volunteer program provides a chance for youth to get together and gain a sense of achievement while participating in the public and doing outdoor activities. The Mind-Motion Program concludes each year with an overnight camping trip that allows participants to reflect back on all the activities that they took part in.)
Volunteers actively participates in local events and programs in Toronto, making a significant contribution and improvement to the development of the local community in Toronto.
To register for wonderful youth volunteering programs in Toronto, you can simply select a program under "Register for Programs & Services" menu above, and fill out the registration form at the bottom of any program pages.