FUTFS opens Family Day Event on May 28th
Hello, this is For You Telecare Family Service.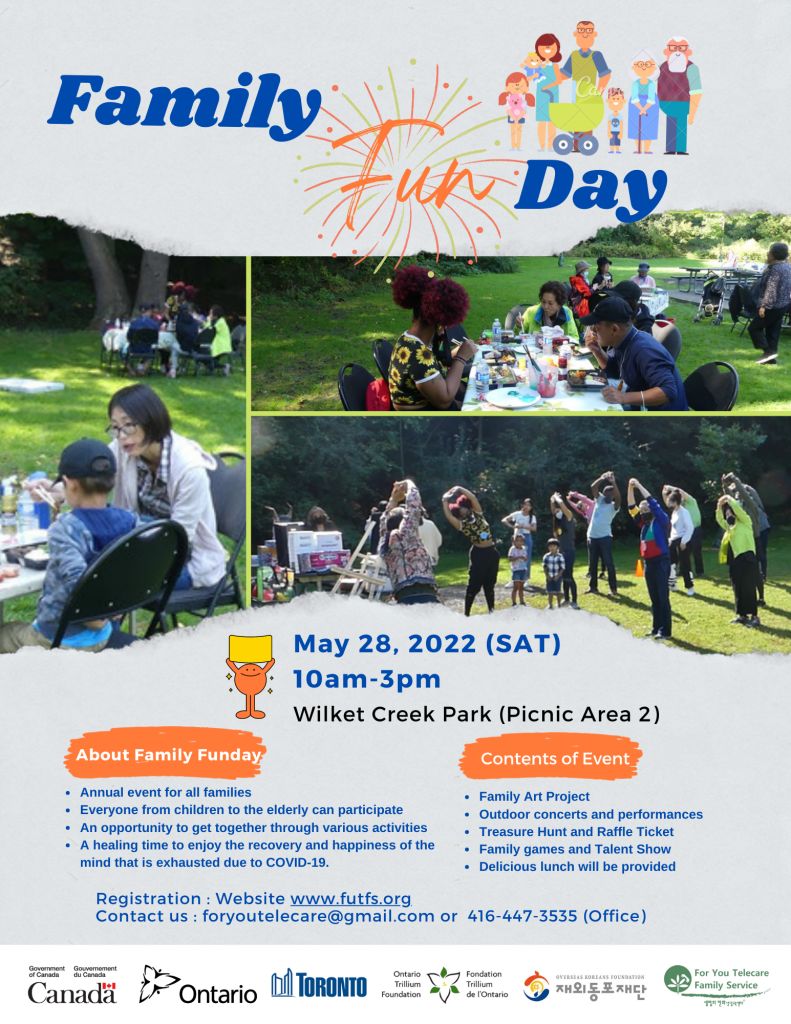 FUTFS will host the Family Fun Day event on May 28th, 2022.
From children to the elderly, the whole family is welcomed to attend, where people can participate and share the preciousness and love of family and have pride in the Korean culture. We hope this day will be a time for everyone to let go of the hardships and difficulties caused by COVID-19 and enjoy the feeling of spending time together.
This event is designed to bring each individual and family together, communicate with each other through various activities, and have a fun and enjoyable time. There will be various events such as the concerts and performances, family games and talent show, various art events with children, raffle tickets, etc. We hope that you will have a good time. A delicious lunch box will be provided.
In order to participate in, please register in 
this page
.
Thank you very much.
* Note - You can also apply as a volunteer. In this case, ticket fee will be waived, lunch will be provided, and additionally youths are given 7 hours of volunteer time. You must arrive 1 hour early.